We here at Neuse Sport Shop are BIG fans of Seth McGinn's CanCooker. The CanCooker isn't just for camping, it's so versatile. Watch the video below to see just some of the ways people are using their CanCooker to prepare delicious meals for their family and friends.
The CanCooker is the simplest, healthiest and most convenient cooking system out there and you can use it anywhere. Indoors or outdoors, this device can use a variety of heat sources to cook your entire meal in a fraction of the time it would take to cook it any other way!
Hungry yet? Well we've got CanCooker's in-stock for you. You can get them in the store or you can order them online!
We've got the original, 4 gallon CanCooker – Get it here!
We've also got the 2 gallon CanCooker Jr. – Get it here!


Check out this recipe we found on CanCooker.com: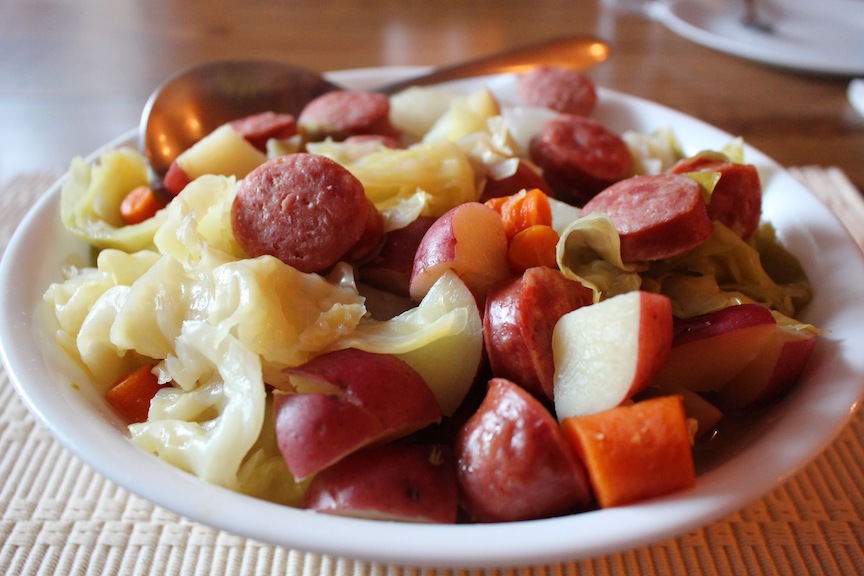 CanCooker Fan Favorite
Ingredients:
5 lbs red potatoes, quartered
2 lbs baby carrots
1 small cabbage or 1/2 head large cabbage, quartered
1 onion, quartered
3 lbs (3 rings) of polska kielbasa
12 oz can of Mountain Dew®
Spray inside of the CanCooker with non-stick cooking spray. Place potatoes, carrots, cabbage and onion in the CanCooker. Place kielbasa on top of vegetables. Add can of Mountain Dew® (or 12 oz. water). 

Latch the lid and place on medium heat.
 Once the CanCooker begins to vent steam, cook 50 minutes.
 Remove from heat and let stand for 10 minutes. Open lid carefully.
 Serve in a large tray and enjoy!
Ingredients for CanCooker Jr. size:
2.5 lbs red potatoes, quartered
1 lbs baby carrots
1/2 head of large cabbage, quartered
1 onion, quartered
2 lbs (3 rings) of polska kielbasa
12 oz can of Mountain Dew®