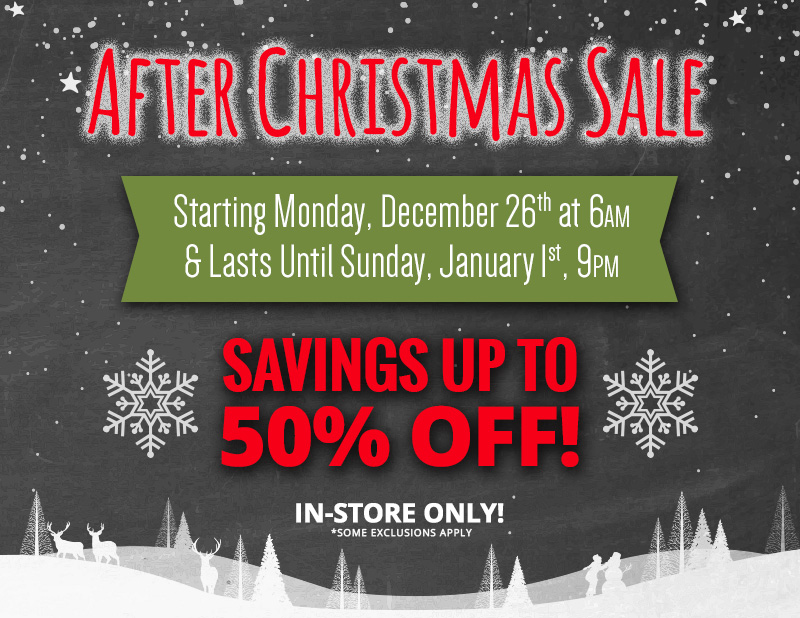 Our Biggest Sale of the Year is Almost Here!!!

The sale you've been waiting for is quickly approaching! Our Annual After Christmas Sale starts Monday with doors opening at 6:00am. We will remain open that day until 9:00pm. The After Christmas Sale will continue through January 1st, 2017 at 9:00pm. Store hours for the rest of the sale will be from 7:00am until 9:00pm.

What can you expect at the After Christmas Sale? Store-wide savings up to 50% off!* Check out the chart below to see the savings you'll get in each deparment.

*Some exclusions apply to store-wide sales.

Click on the image below to open a downloadable PDF.