Our biggest sale of the year is fast approaching! On December 26th we will open our doors at 6am for the After Christmas Sale. Again, this is our BIGGEST sale of the year and you don't want to miss it. We'll have deep discounts store-wide. Once the sale starts, it doesn't stop until January 3rd at 9:00pm. Don't miss out, a sale like this only happens once a year!!!
Check out the discounts we have in store for you!
Click on the image to download/print.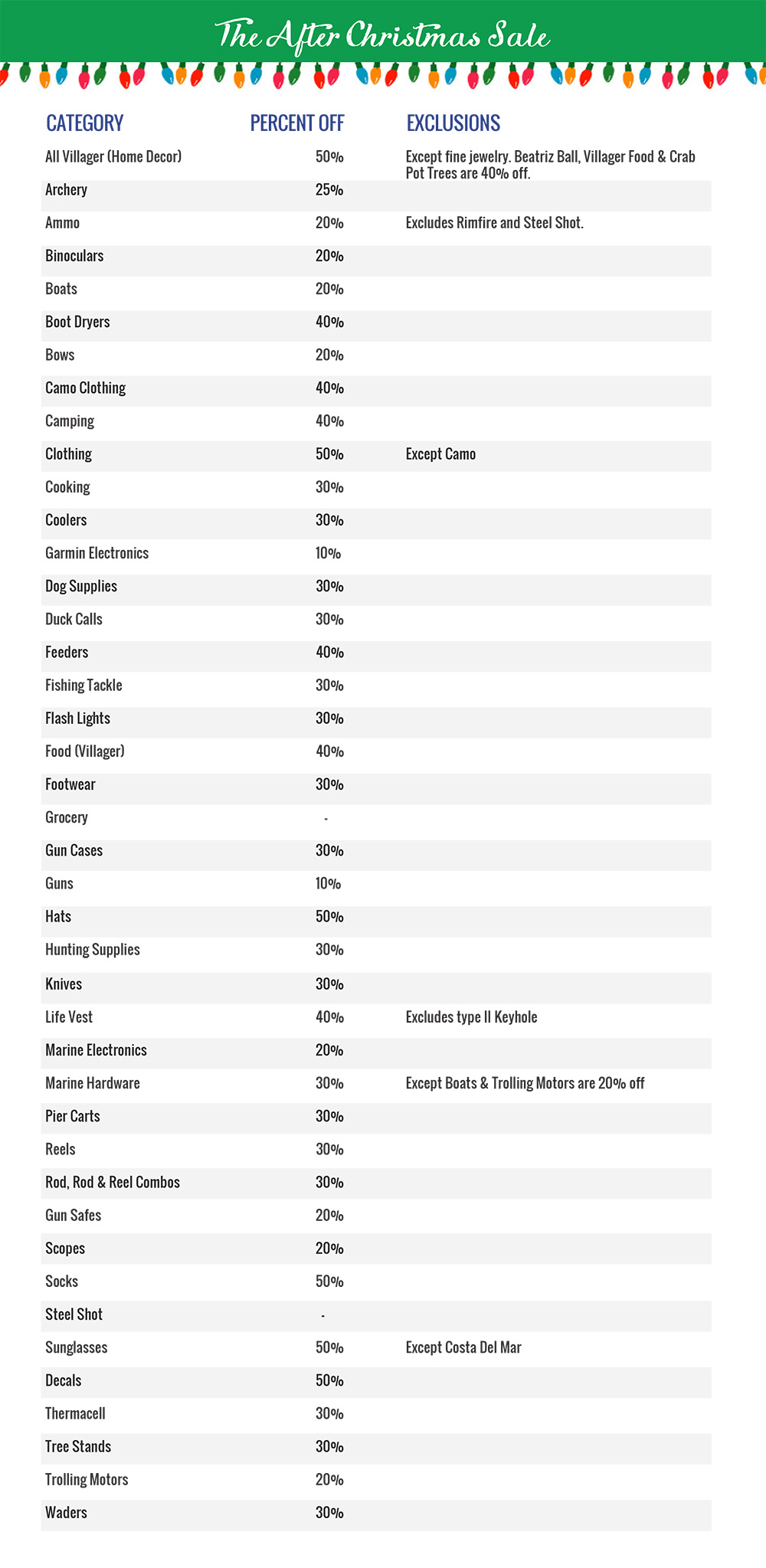 Our Holiday Hours