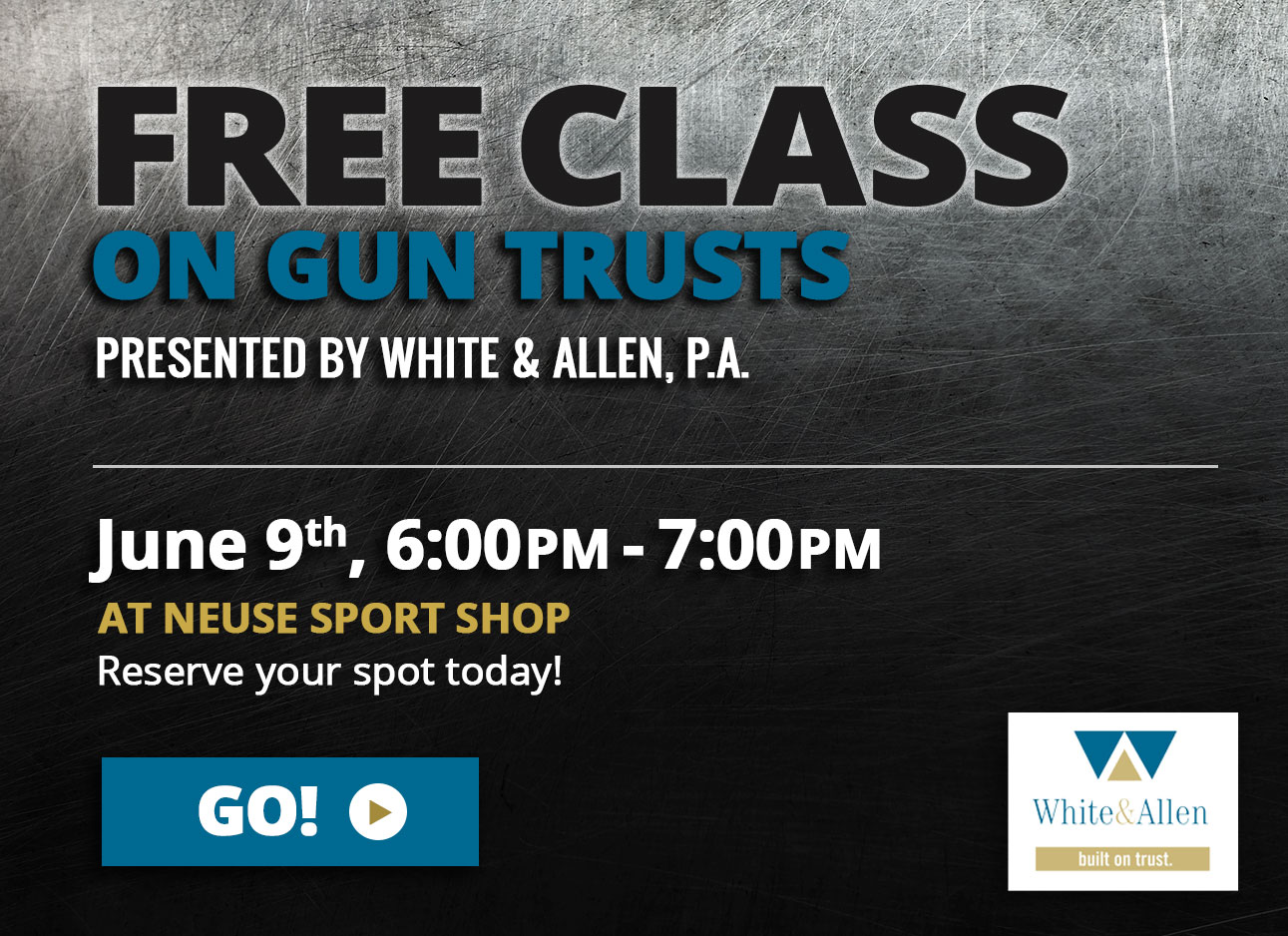 Free Gun Trust Class presented by White & Allen, P.A.
When: June 9th from 6:00pm until 7:00pm
Where: At Neuse Sport Shop
Cost: FREE!
Summary of what the class is about:
White & Allen, P.A. is excited to announce that it now offers its clients the service of establishing a "gun trust". Our gun trust is designed to own, possess, and transfer NFA (National Firearms Act of 1934) firearms, non-NFA firearms, and firearm related accessories in accordance with, among other federal, state, and local laws, the Gun Control Act of 1968 and the NFA. Our gun trust is customizable and is intended to hold the foregoing property for the benefit of a beneficiary(ies), while affording the Trustee(s) possessory and use rights over the same. Some advantages for using a gun trust currently include:
No fingerprinting;
No photograph;
No Chief Law Enforcement approval;
Guidance provided in the trust to the beneficiary(ies) and the Trustee(s) to help prevent federal, state, and local firearms violations;
Mitigation of legal issues surrounding constructive possession; and
Privacy.
If White & Allen can assist you with setting up a gun trust, or if you would like more information about a gun trust, please contact them at 252-527-8000.


Reserve your seat in the class today!
You may also reserve your spot by calling Misty Murphrey at 252-527-8000, ext. 263